Swiss Ski Region Includes 'Eagle Flight' On Lift Pass
by Admin

Posted on

September 7, 2022
Switzerland's spectacular Jungfrau ski region is tweaking its regional lift pass, The Jungfrau Winter Sport Pass, this winter.
For 2022-23 the old divisions into sub-regions are gone and Grindelwald-Wengen and the Mürren-Schilthorn are included in the one pass.
The lift company is also including free descents on its adrenaline fuelled zip lines on First Mountain, the First Flyer and First Glider, for pass holders. With speeds up to 85 km's / hour and spectacular views of the Eiger, these 800 metre zip lines can now be experienced on a first-come, first-served basis by anyone with a lift ticket.
"We recommend arriving early in the morning at the start of operations and using the facilities immediately," a spokesperson advised.
The Jungfrau Winter Sport Pass will also offer guests a convenient journey to and from Interlaken with the integration of the Bernese Oberland Railway (BOB), including a direct connection to the Grindelwald Terminal.
"With the integration of the Bernese Oberland Railway, the valleys should be relieved of individual traffic on the roads. In this way, we take our responsibility for ecological sustainability seriously and try to strengthen it," a spokesperson from Jungfrau Railways said.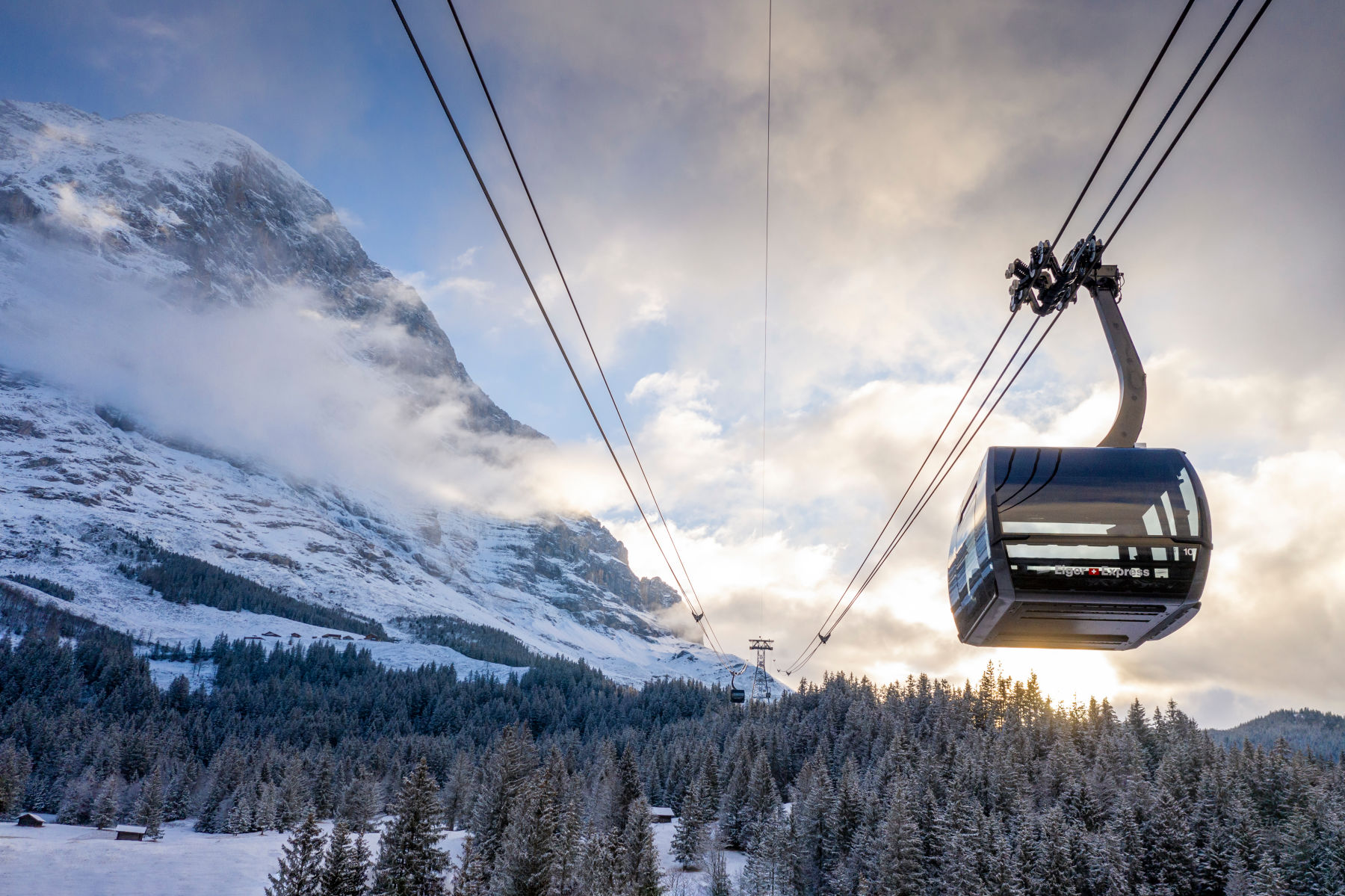 The Eiger Express cable car takes skiers and snowboarders onto the slopes and connects visitors to the Jungfraujoch Top of Europe station with improved speed, shaving up to 47 minutes off the old journey time. The new Mannlichen Gondola from the same starting point improves the efficiency to the main ski area between Grindelwald and Wengen.
"This is the most modern tri-cable car in the world and has genuinely revolutionised the skiing area of Grindelwald," a spokesperson claimed.
There has also been a further effort to make the pass more affordable for young people. The cost for teens aged 16-19 has been reduced from CHF 60 for a Jungfrau day pass last winter to CHF 45 this.. The offer for Children (6-15) to ski for free on Saturday remains in place.
Switzerland's spectacular Jungfrau ski region is tweaking its regional lift pass, The Jungfrau Winter Sport Pass, this winter. For 2022-23 the old divisions into sub-regions are gone and Grindelwald-Wengen and the Mürren-Schilthorn are included in the one pass. The lift company is also including free descents on its adrenaline fuelled zip lines on First Mountain,…