Finland's 22-23 Ski Season Getting Underway
by Admin

Posted on

October 7, 2022
Finland's 22-23 ski season gets underway on Friday, 7th October, with two of the country's leading resorts, Levi (below) and Ruka (pictured top), both opening several ski slopes.
The two use snow-farming – stockpiling large amounts of snow from last season under covers through the summer, then spreading it back out in early autumn as outdoor temperatures cool – to create their runs.
With overnight lows already around freezing and the first snowfalls reported it won't be long until the snow will be topped up with fresh snowmaking and natural snowfall.
The two join around 10 glacier ski areas already open in the Alps and the Galdhopiggen summer ski area in Norway that have already opened for the 22-23 ski season.
As most ski areas in the southern hemisphere have been closing in the past few weeks, leaving less than half-a-dozen in the Andes and New Zealand still open, it means there are now more areas open in the northern hemisphere than the southern for the first time since early June.
More glacier areas will open in the alps through October, including, all being well, the first French centres in a week's time and snowmaking is also underway at high areas in Colorado in the battle to be the first to open in North America.
Levi and Ruka both expect to be open for about seven months, through to May 2023, among the longest ski seasons for resorts without glaciers in the world.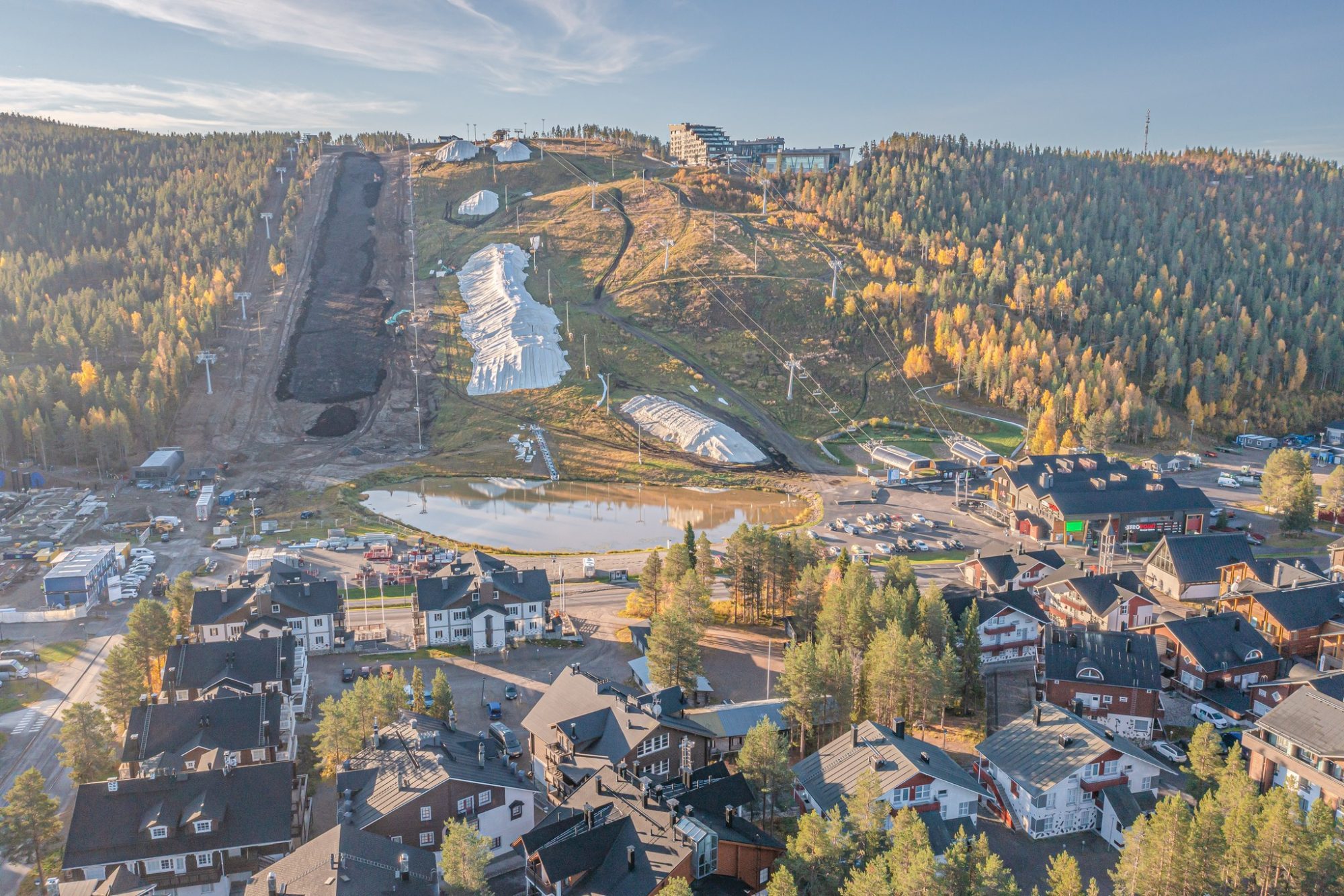 Finland's 22-23 ski season gets underway on Friday, 7th October, with two of the country's leading resorts, Levi (below) and Ruka (pictured top), both opening several ski slopes. The two use snow-farming – stockpiling large amounts of snow from last season under covers through the summer, then spreading it back out in early autumn as…