Shot-Ski Record
by Admin

Posted on

December 20, 2022
Colorado ski town Breckenridge has reclaimed the title in a long-running battle with Utah ski town Park City to line up the most people in their respective main streets to simultaneously knock back a drink from a shot ski.
The record had been re-taken from Breckenridge Distillery by the High West Distillery in Park City earlier in the autumn when the Utah resort lined up 1,333 people and 433 skis, to simultaneously downed 1,333 shots.
But Breckenridge set the new record of 1,350 people and 468 skis during the town's 59th annual Ullr Fest earlier this month. It had previously held the record for more than five years thanks to 1,234 people standing in a line about 600 metres long in January 2017.
Park City has already said that they will retake the record and the distillery is now seeking donations of old skis with the aim of creating new shot skis for a fresh record attempt next month.
The record attempts do have another dimension than just town rivalry. The latest Breckenridge record attempt raised over $20,000 for the local Rotary Club, which supports many non-profits in the town.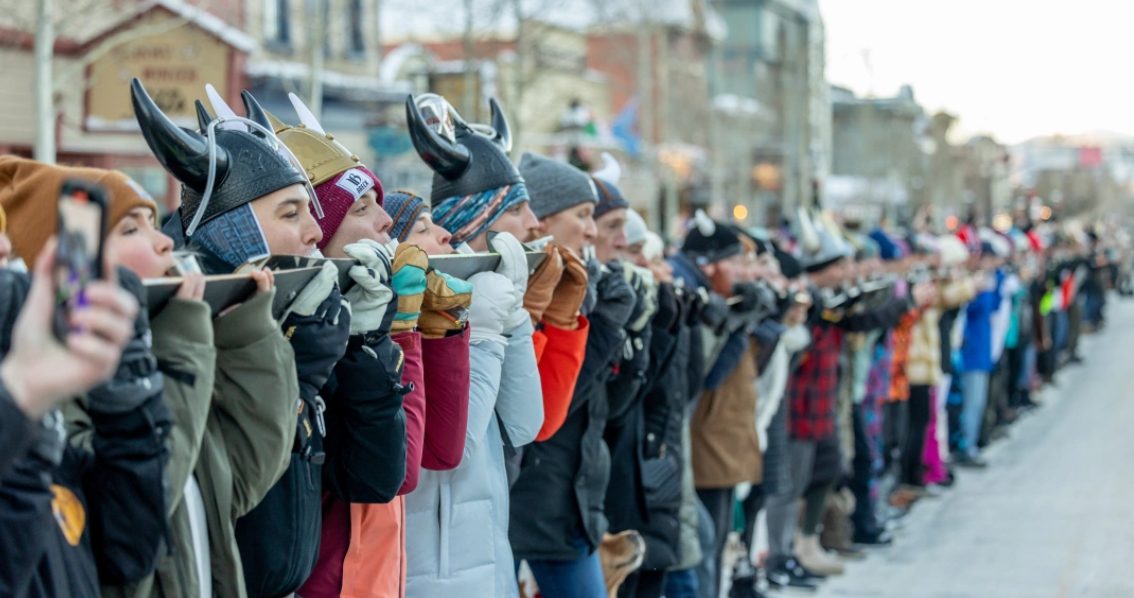 Images courtesy Breckenridge Tourism Office
We have a regular Podcast called The White Out where we review the latest gear, talk about the latest snow forecast and updates on where is best to ski now, as well interviews with absolute ski legends AND we spotlight a resort every week and so much more. You can check out our regular podcast here Apple | Spotify | Podcasts or search The White Out on your chosen podcast directory.
Colorado ski town Breckenridge has reclaimed the title in a long-running battle with Utah ski town Park City to line up the most people in their respective main streets to simultaneously knock back a drink from a shot ski. The record had been re-taken from Breckenridge Distillery by the High West Distillery in Park City…